Established vide Punjab Govt. Act No. 6 of 2015 and is recognized by UGC under Section 2(F) of UGC Act, 1956. (ISO 9001:2015)
Technical Word Puzzle Competition-2022
Date:22-09-2022
---
Objectives:
To enhance the knowledge of students in the field of Engineering.
To improve the analytical and logical skills of students.
Highlights:
RYB club of the department of Electrical Engineering, SBBSU, Jalandhar, organized aWord Puzzle competition on September 26th 2022.
A total of 12 students participated.
A total of 3 sets of puzzles were formed.
The winner of the quiz competition was Harry of B. Tech EE 3rd.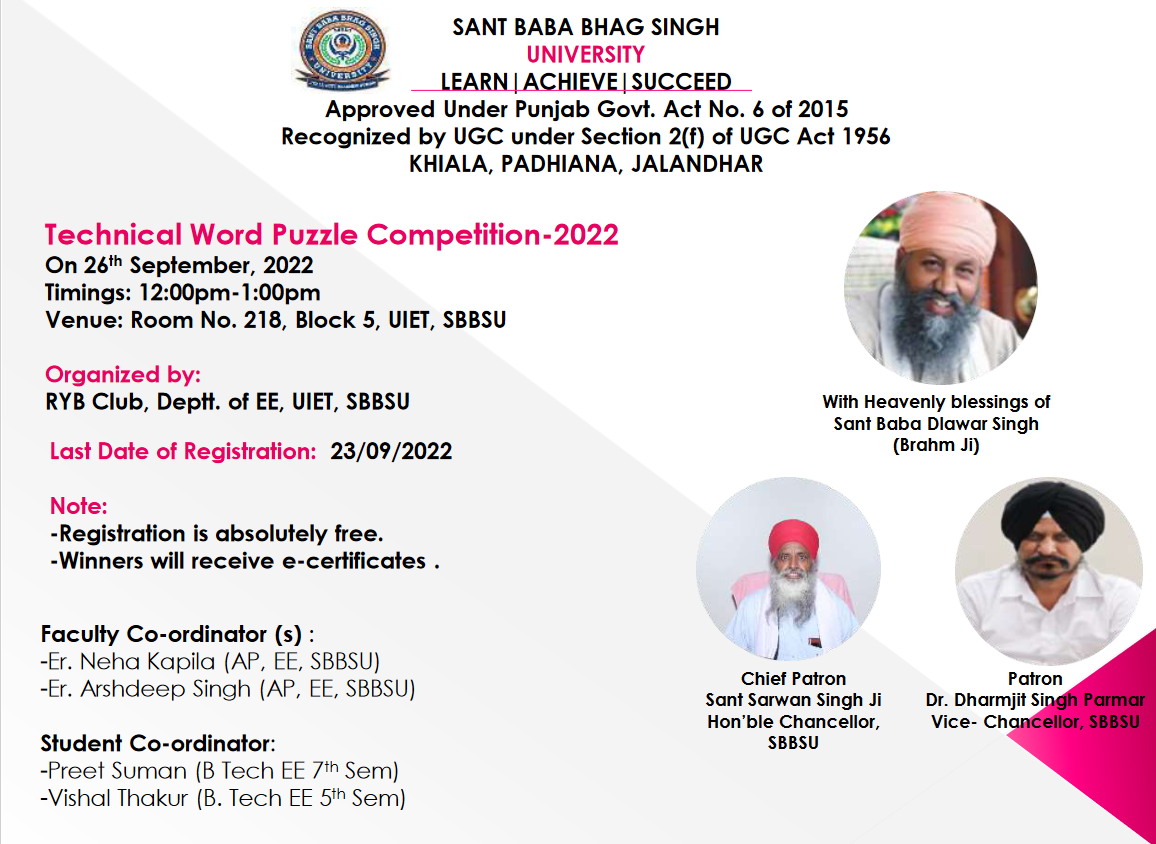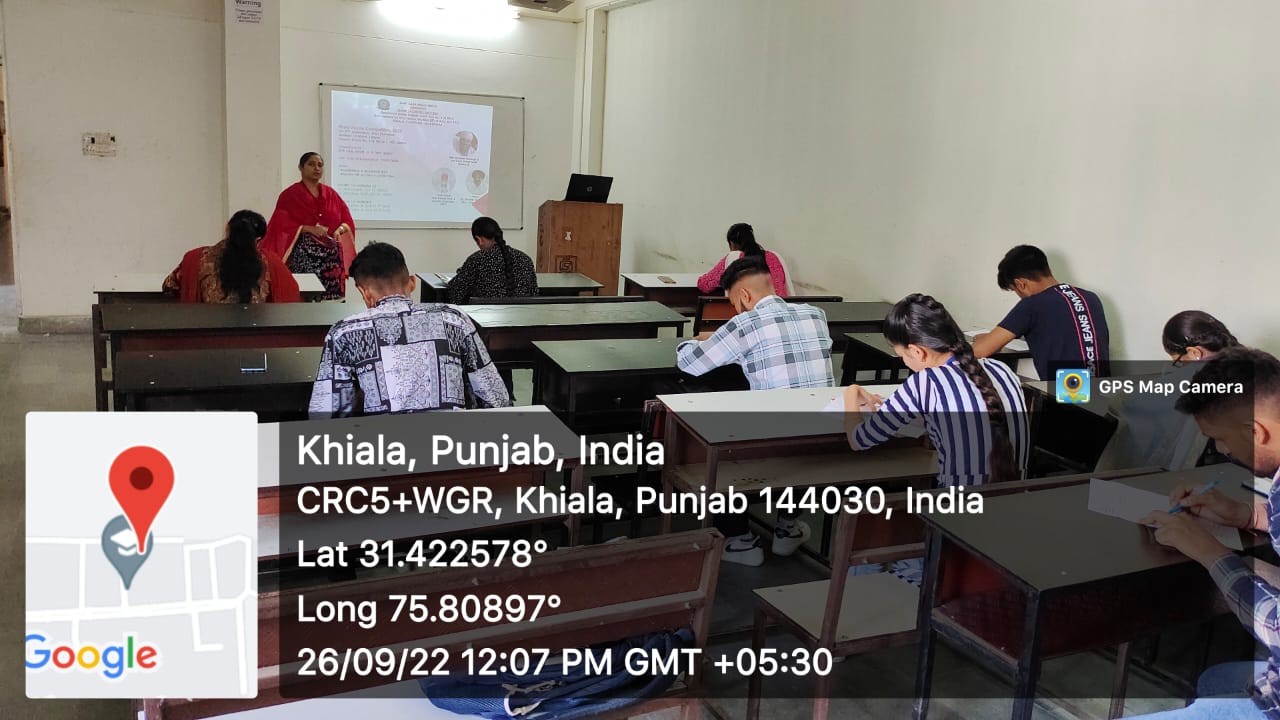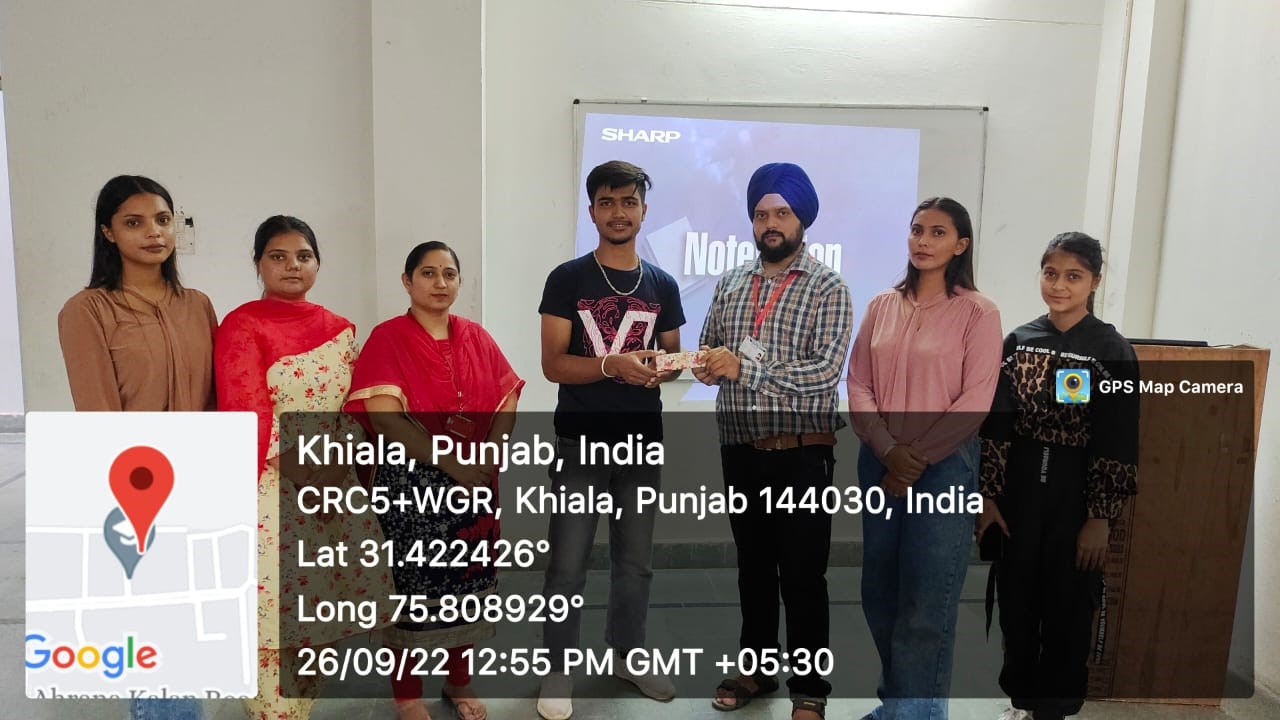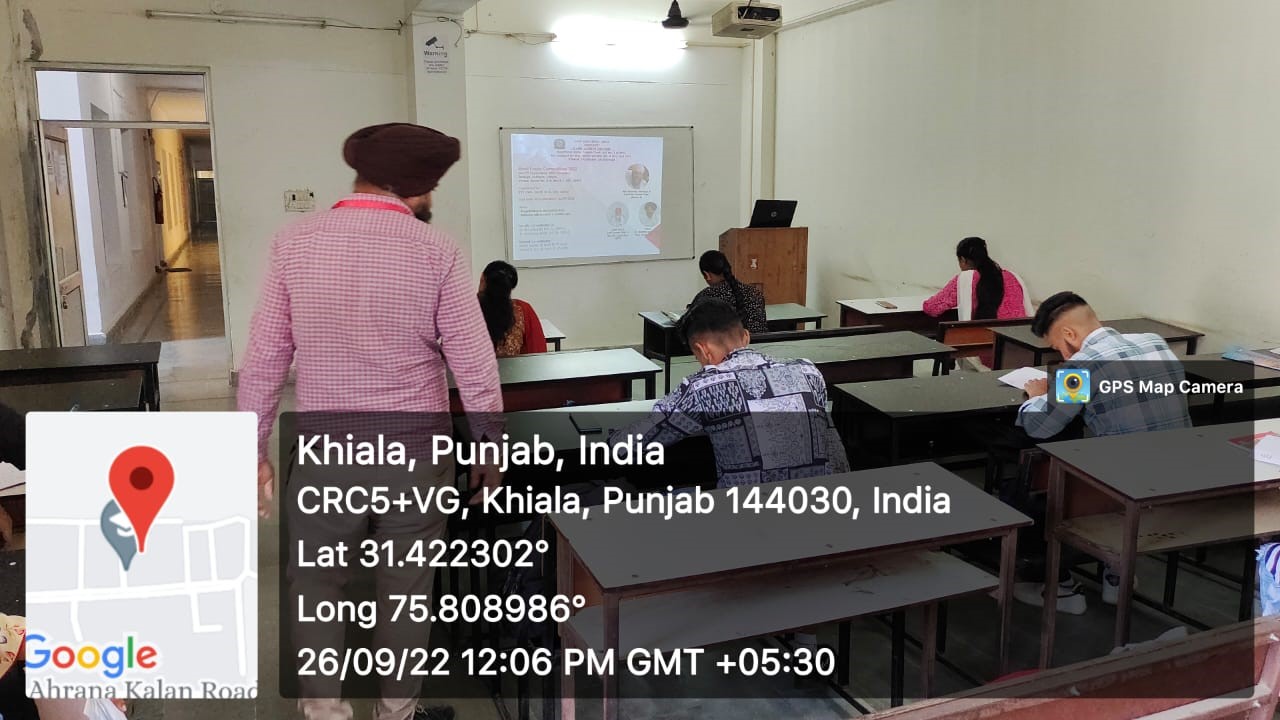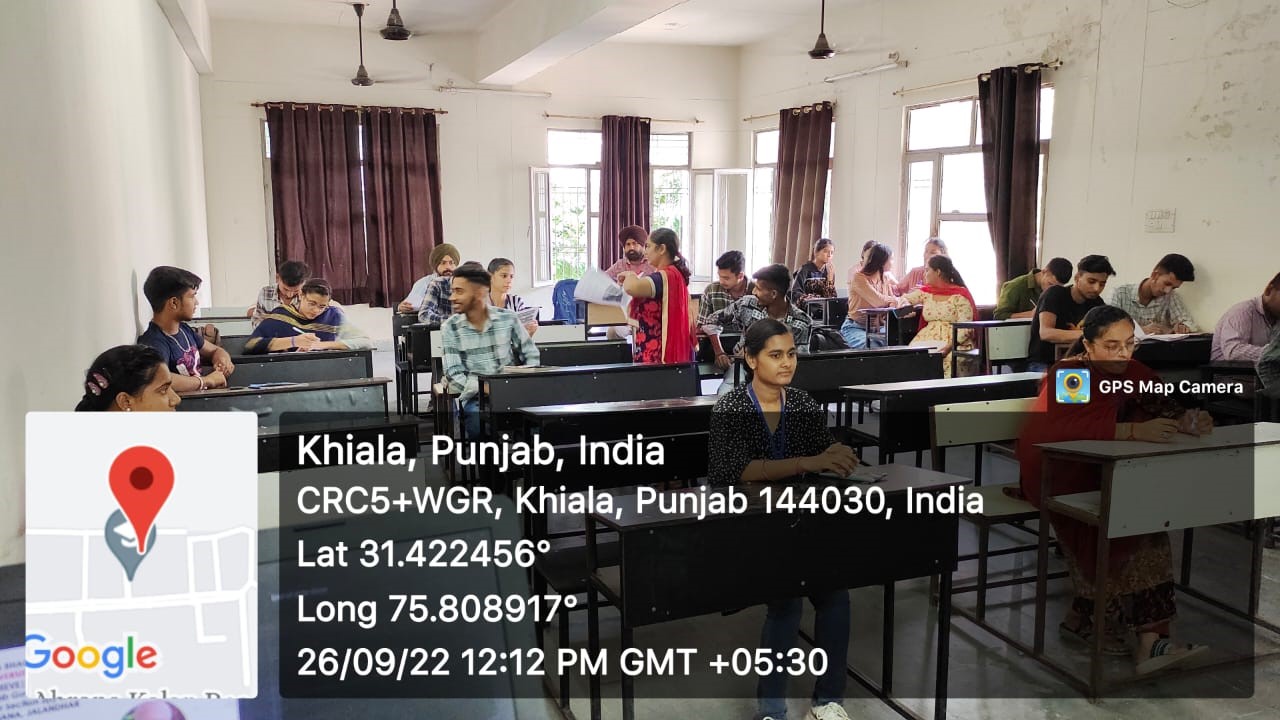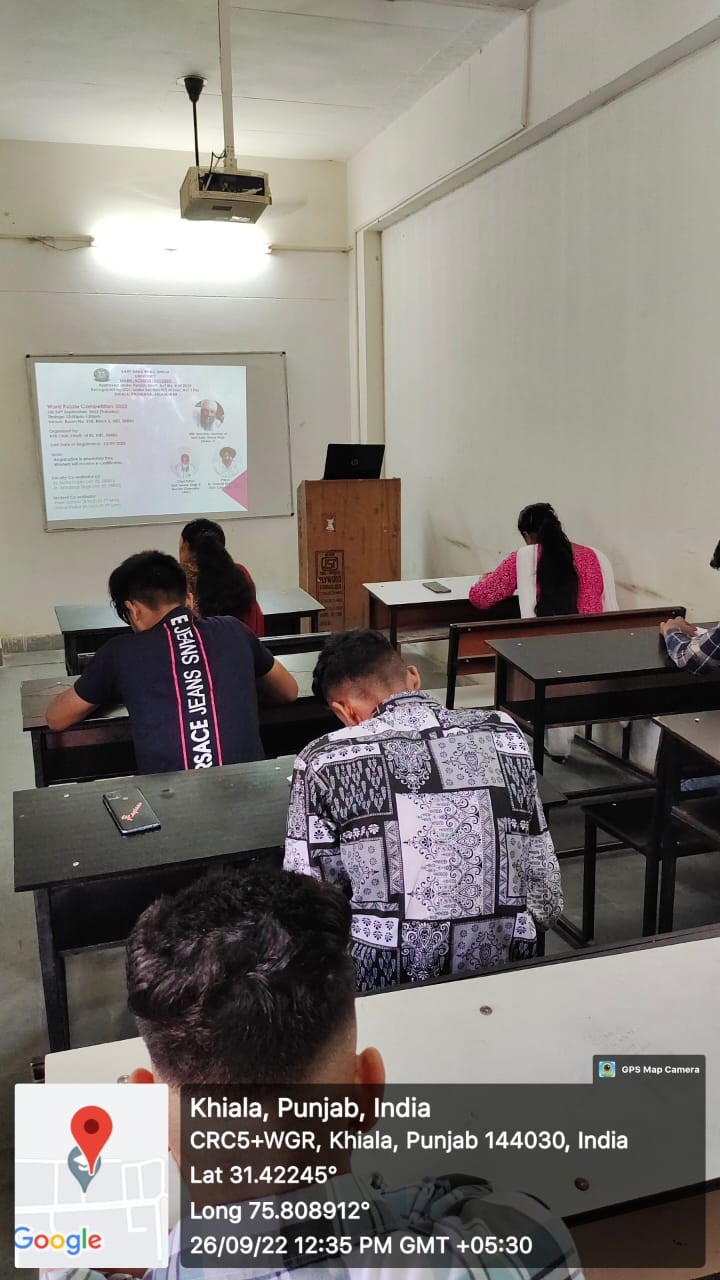 News