Established vide Punjab Govt. Act No. 6 of 2015 and is recognized by UGC under Section 2(F) of UGC Act, 1956. (ISO 9001:2015)
Educational Tour-2022
Date:26-05-2022
---
Objective(s):
To familiarize the students with the working of Hydroelectric Power Plant.
To familiarize the students with the 250MW Hydro Simulator.
To help students learn outside of the traditional classroom settings.
Highlights:
The department of Electrical Engineering, SBBSU, Jalandhar, organized an Educational Tour of the students of 2019-2023 and 2020-2024 batch at NPTI, Nangal, on May 26th, 2022.
A total of 22 students and two faculty members attended the educational tour.
Power plant simulator is an advanced hands-on-training tool, used mainly for the plant operation staff training in areas such as unit start-up, shut-down, load, operation, emergency handling etc. In addition, a simulator can also be used as a powerful tool to verify process design and control strategies prior to start-up of a plant as well as investigation and testing of operational problems that are normally not allowable under real plant operating conditions.
The Hydro Simulator at NPTI, HPTC, Nangal is replica of 1st Unit of 250MW capacity of Nathpha Jhakri Hydro Power Station (Satluj Jal Vidut Nigam Ltd). The Simulator features; Initial conditions, Freezing, Back tracking, Snap Shots, Mall function insertion ,Record and Replay, Fast & Slow mode simulation, Input /Output override and windows showing Trend & Log monitoring facilities make this Hydro Simulator a very effective tool for off the job and hands on training of Operators / Engineers.
This educational tour provided the students with the opportunity of learning through doing.
Er. Jagjeet Singh, thank the training organizers for providing this opportunity to students.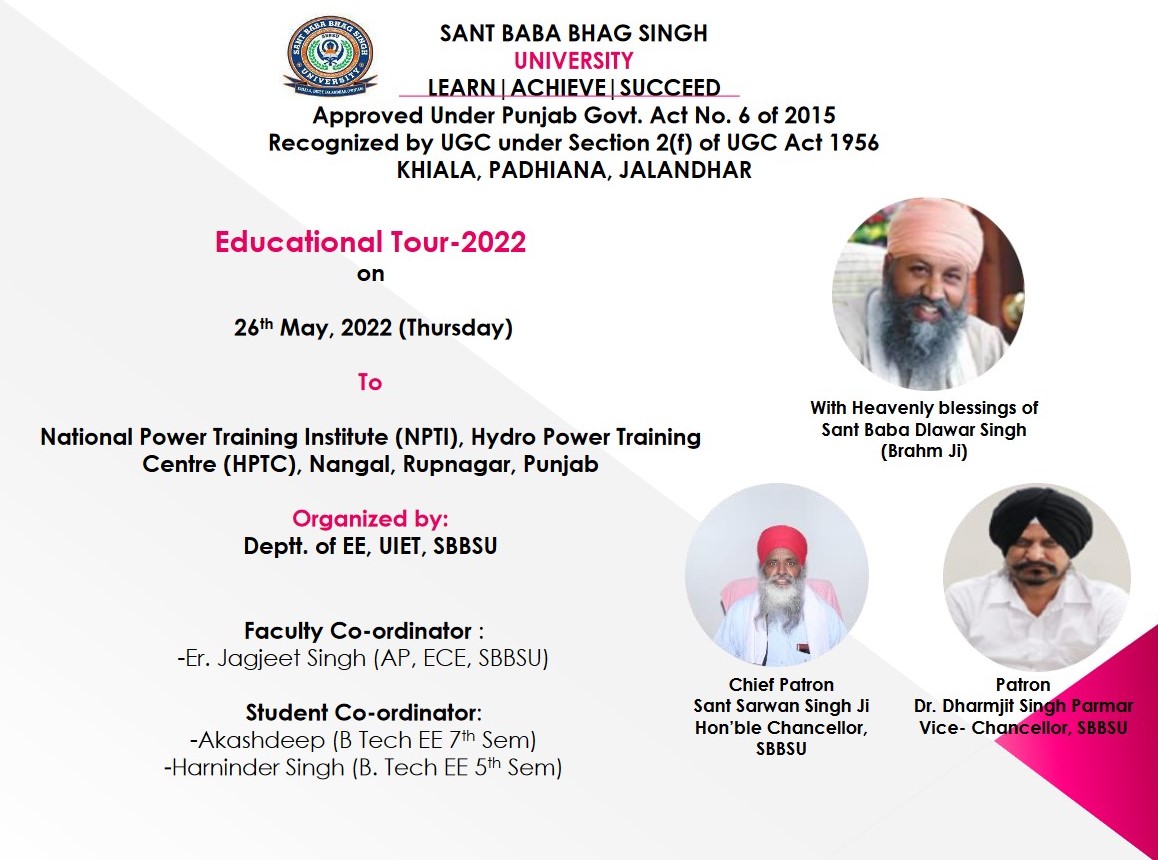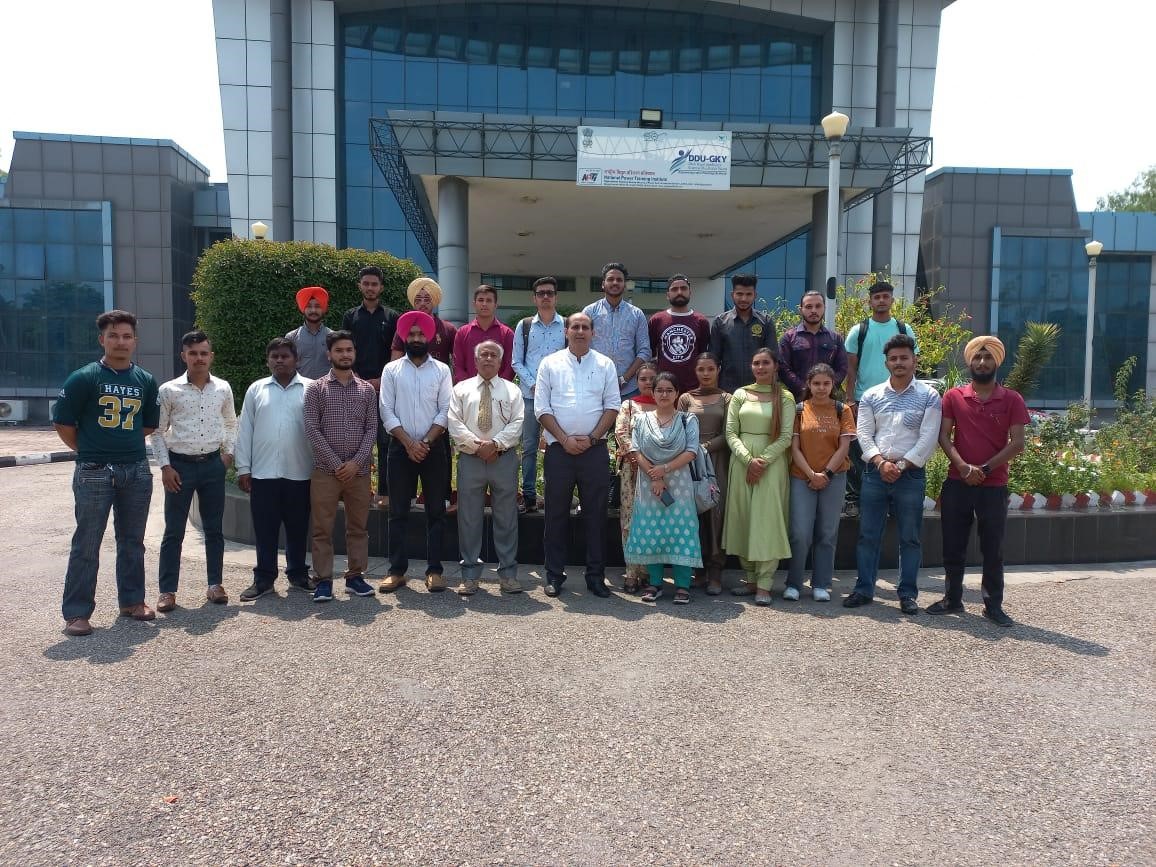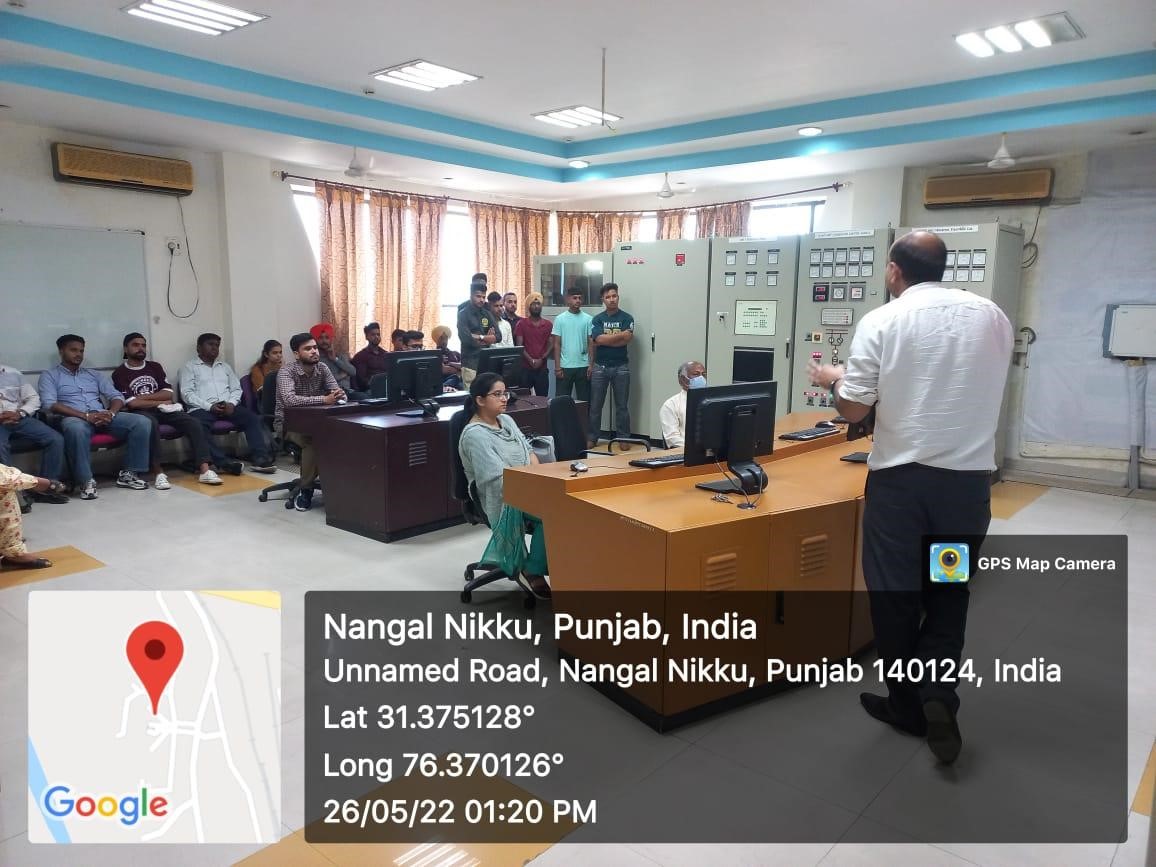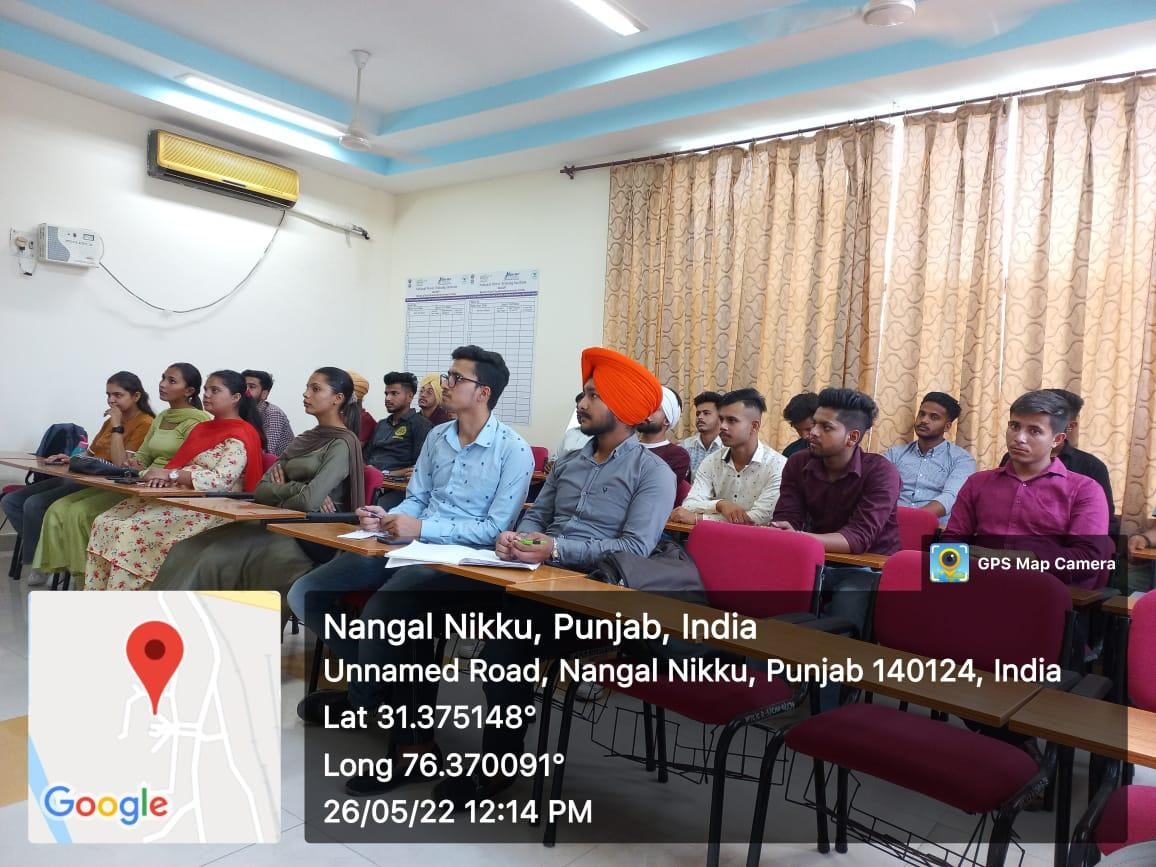 News