Established vide Punjab Govt. Act No. 6 of 2015 and is recognized by UGC under Section 2(F) of UGC Act, 1956. (ISO 9001:2015)
Carrom Board Competition-2022
Date:22-09-2022
---
Objective(s):
To explore students interests and create broader perspectives
To help students to use their skills and knowledge in different context.
Highlights:
Dynamic Drillers Club, Electrical Engineering Department, UIET, Sant Baba Bhag Singh University (SBBSU), Jalandhar, organized Carrom Board Competition on 22nd September, 2022.
A total of 08 students from EE department participated in the competition.
Carrom is an ancient game that has survived into the modern world because it is easily adapted to suit the existing circumstances. It is one of the world's favourite indoor board games. It is a game that requires skill, practice, determination as well as physical and mental skill. The aiming precision and eye-hand co-ordination is necessary to master this indoor game.
The students showed their techniques in flicking the striker with index shots, middle finger shots, and thumb shots and scissors style. They used all their skill in shooting the pieces into the right pockets on the board.
In the final, students gave their best in the game to sink all of their pieces before their opponent managed to sink theirs and the shots were almost continuous. There was a tug of war among the participants for the first place. However, HARRY of B. Tech EE 3rd Sem, Regd. No. 22110005 showed an excellent performance and won the first place.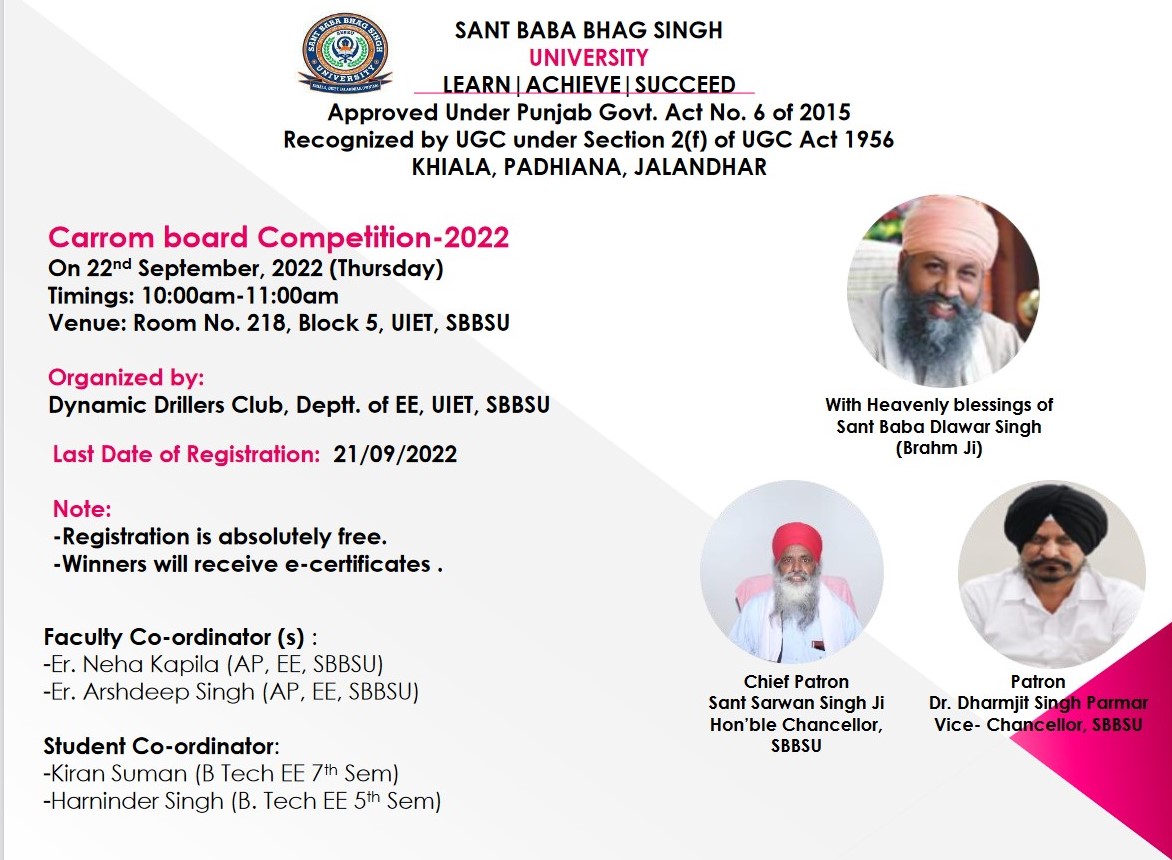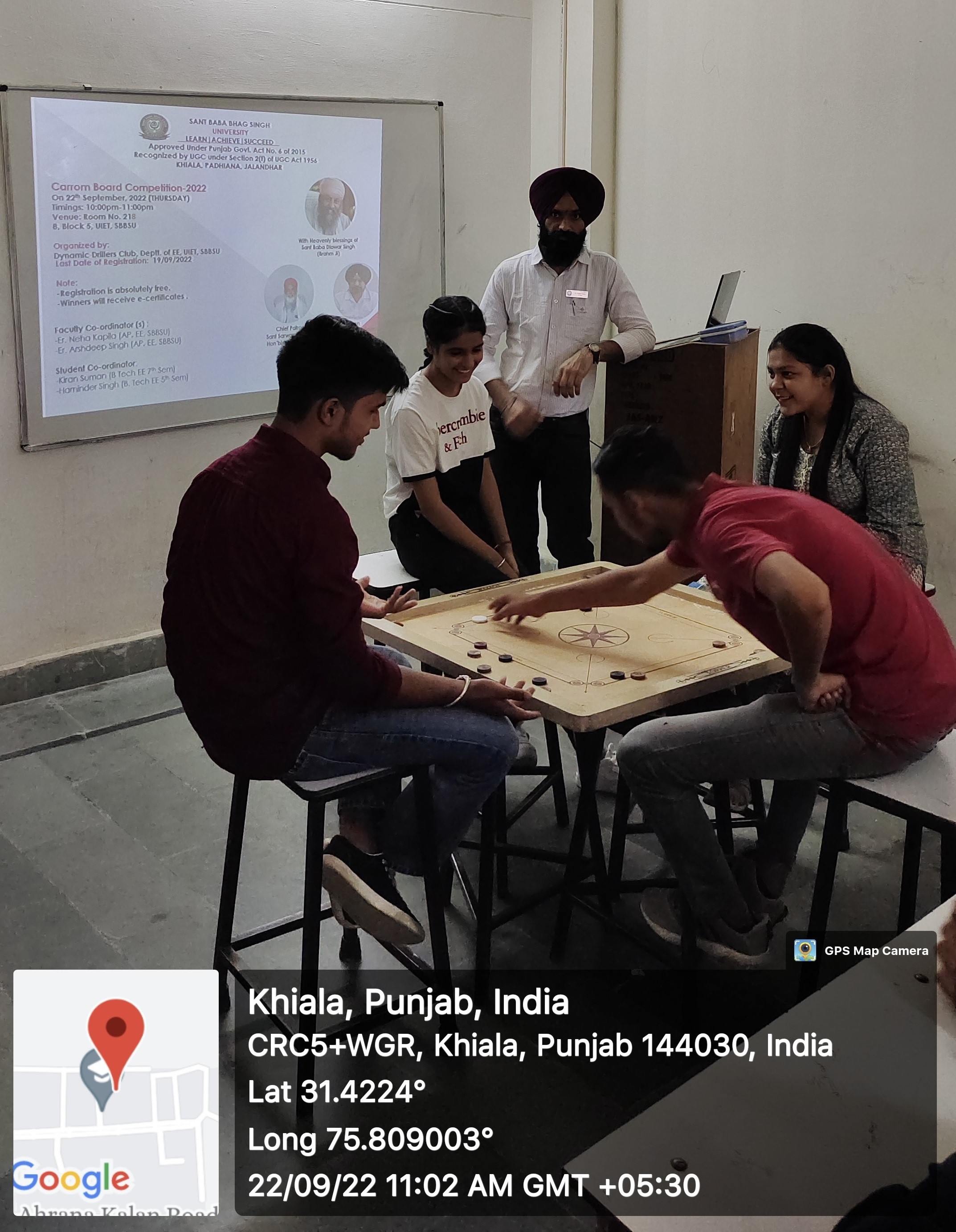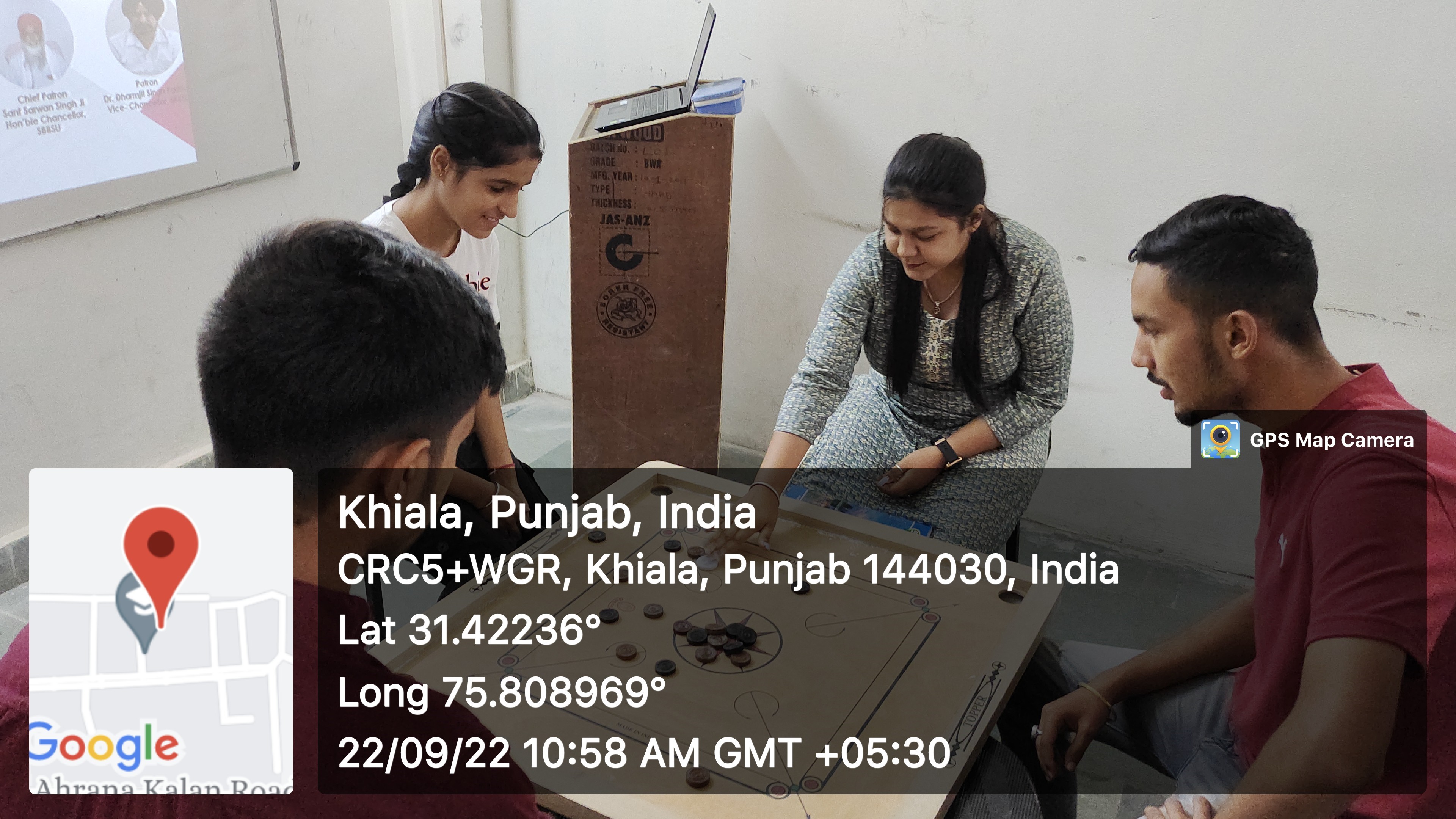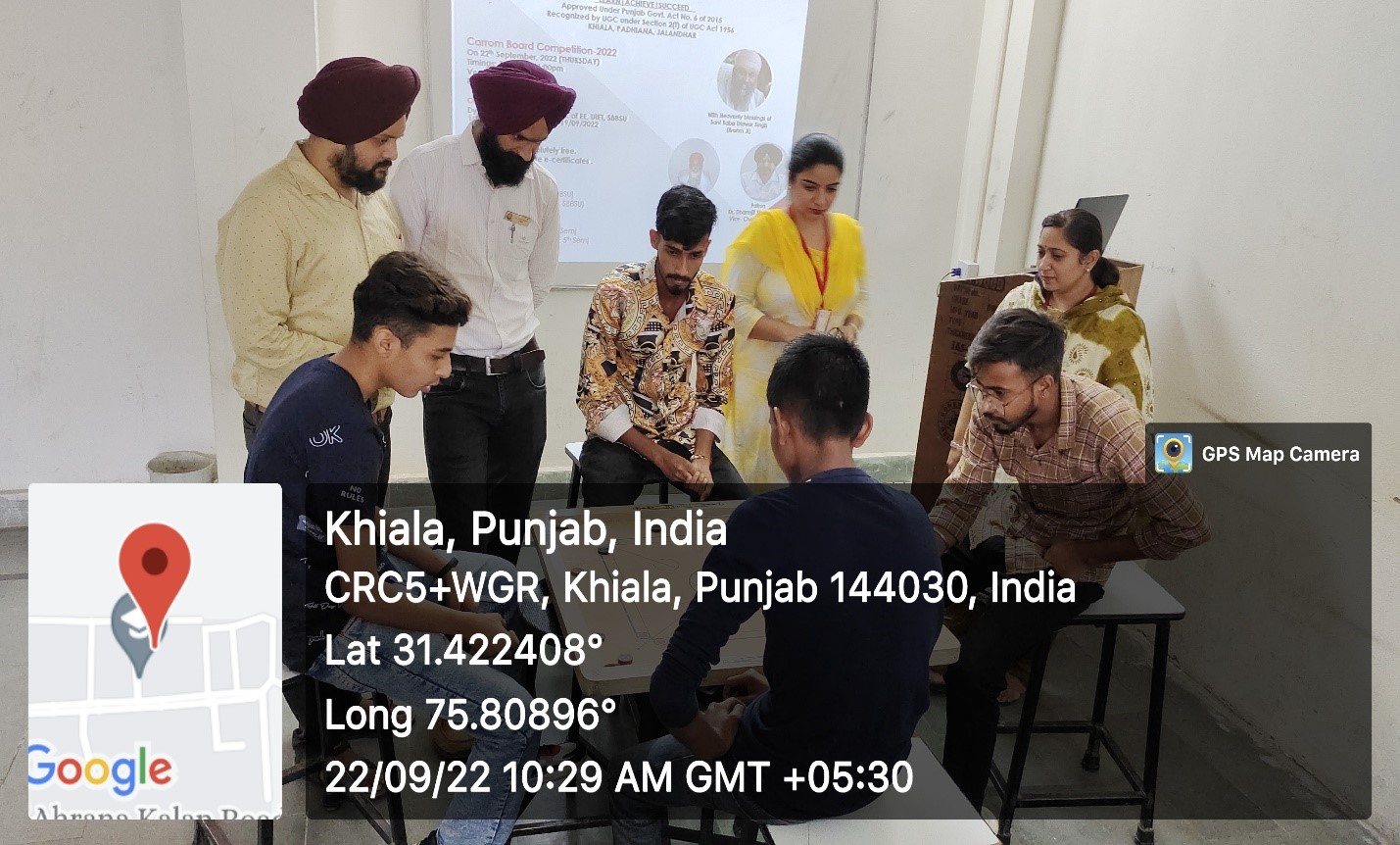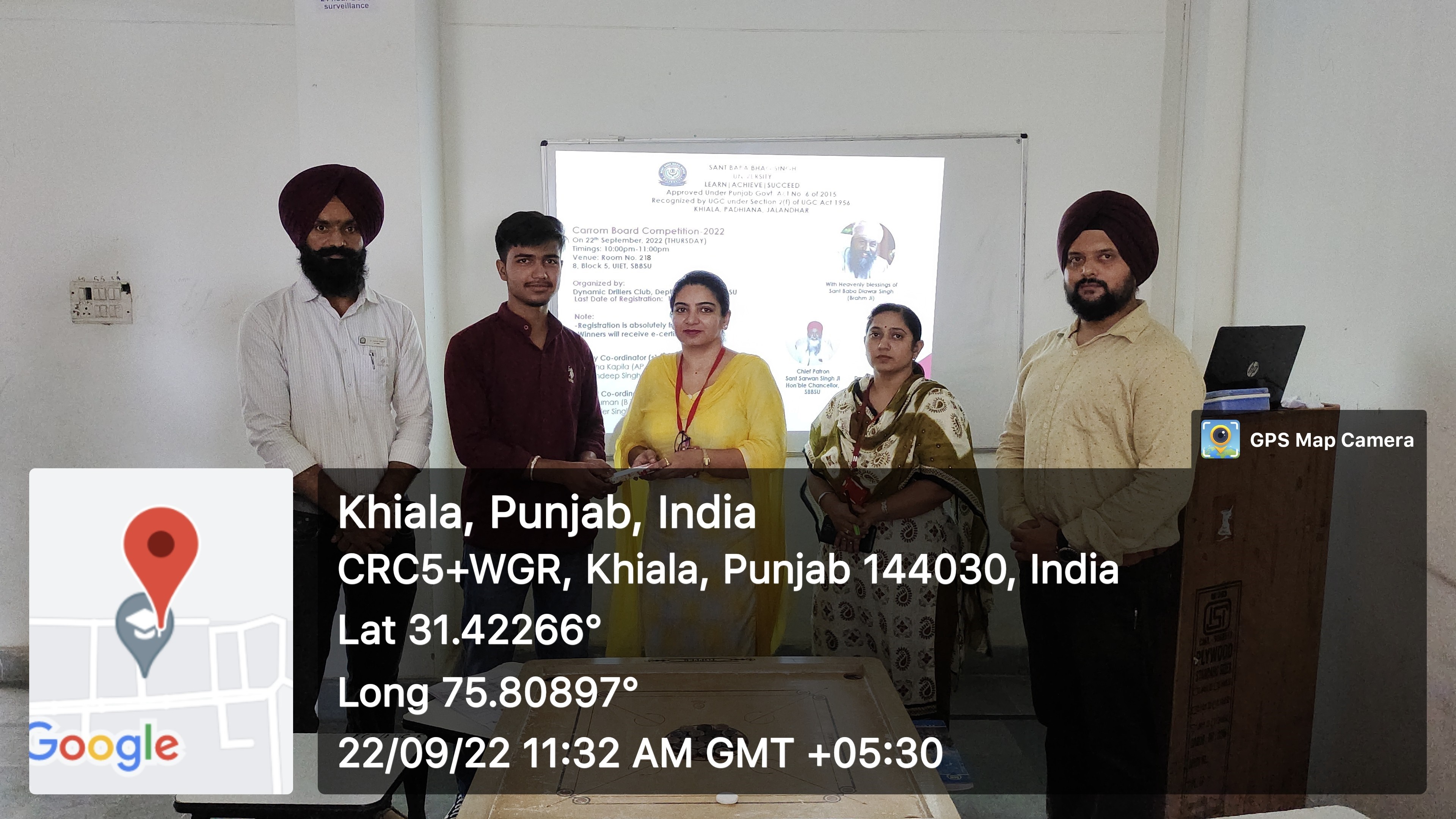 News