Established vide Punjab Govt. Act No. 6 of 2015 and is recognized by UGC under Section 2(F) of UGC Act, 1956. (ISO 9001:2015)
Extension Activity on Alternative Energy Sources
Date:13-05-2022
---
Objective(s):
To introduce about the need and benefits of alternative energy sources.
To discuss the various types of alternative energy sources.
Highlights:
The Electrical Engineering Department, UIET, Sant Baba Bhag Singh University (SBBSU), Jalandhar, organized an extension activity on the topic "Alternative Energy Sources" on 13th May, 2022, at village Takhni, Distt. Hoshiarpur.
A total number of 12 students from the EE department participated in the extension activity.
It has been explained to the participants that the two primary problems with conventional energy sources are that they are finite, which means they could run out, and that they release carbon dioxide, which is harmful to the environment. The push to switch from conventional to alternative energy sources has been gaining momentum in recent years, mostly because of these reasons. The carbon footprint of alternative energy sources is significantly lower than that of coal, natural gas, and other fossil fuels.
The attendees were also introduced to alternative sources of energy like Solar energy, Wind energy, Hydro energy, Tidal energy, Geothermal energy, Biomass energy.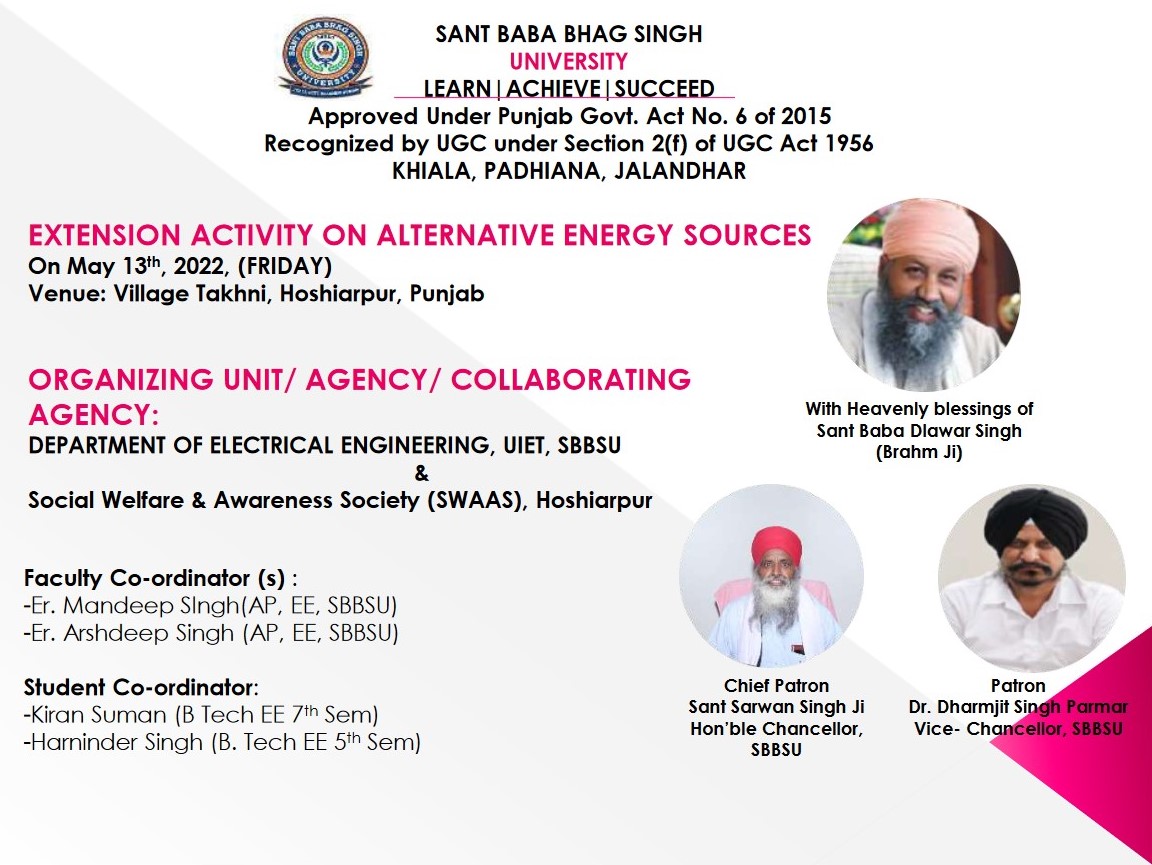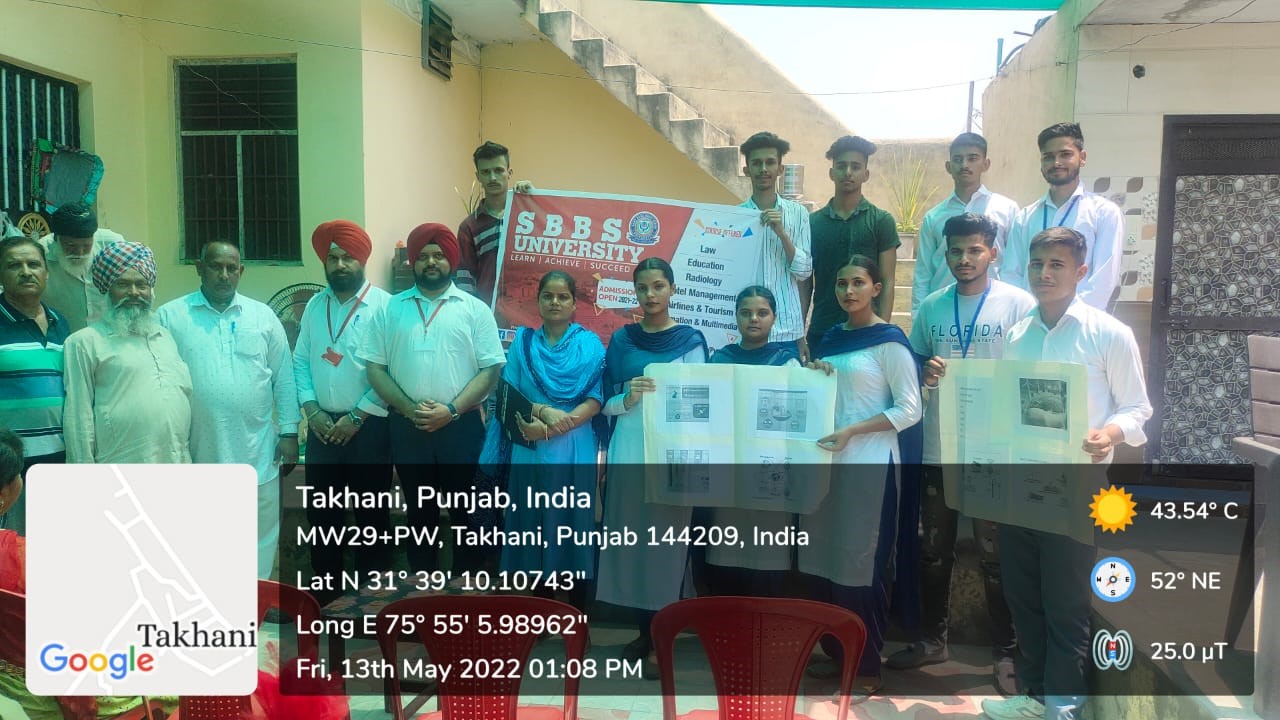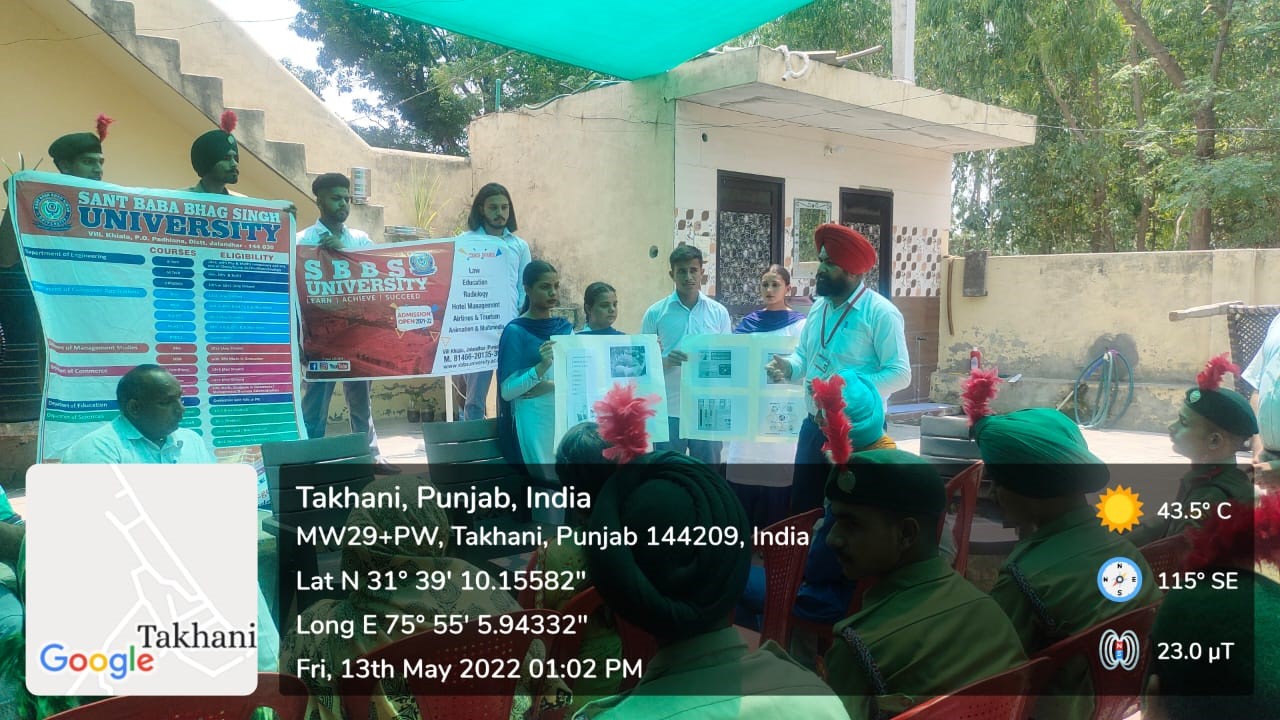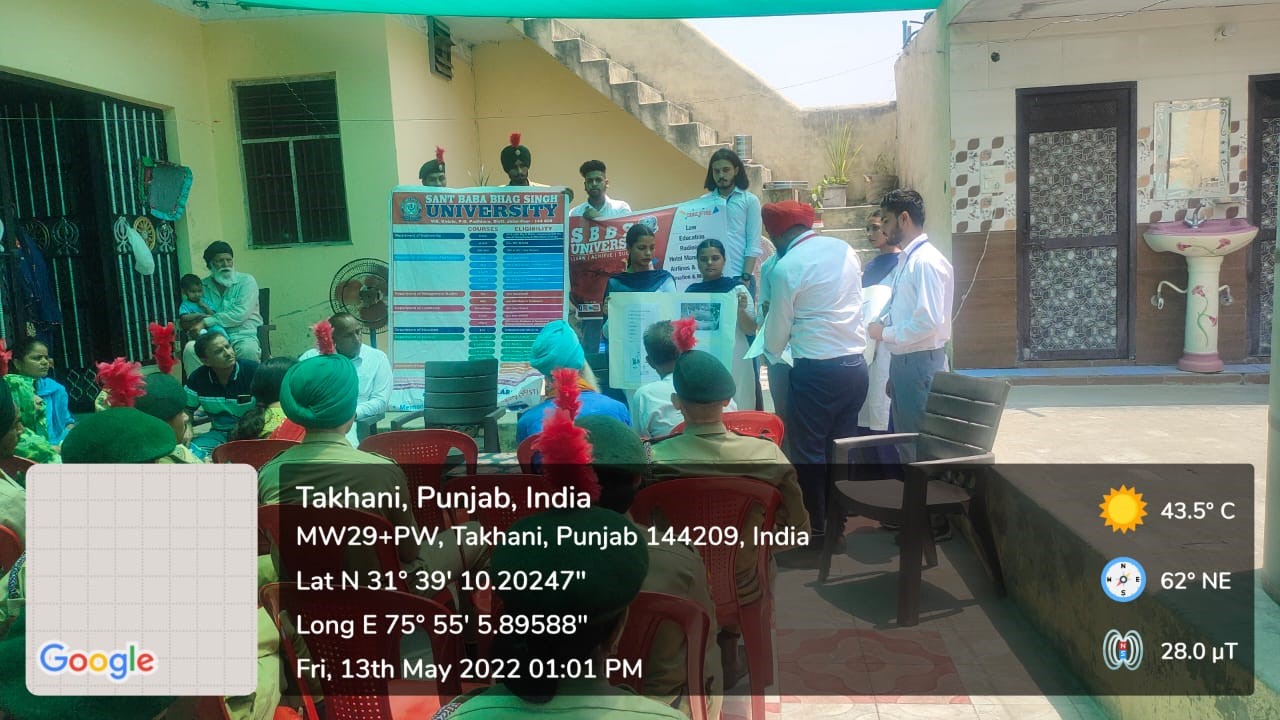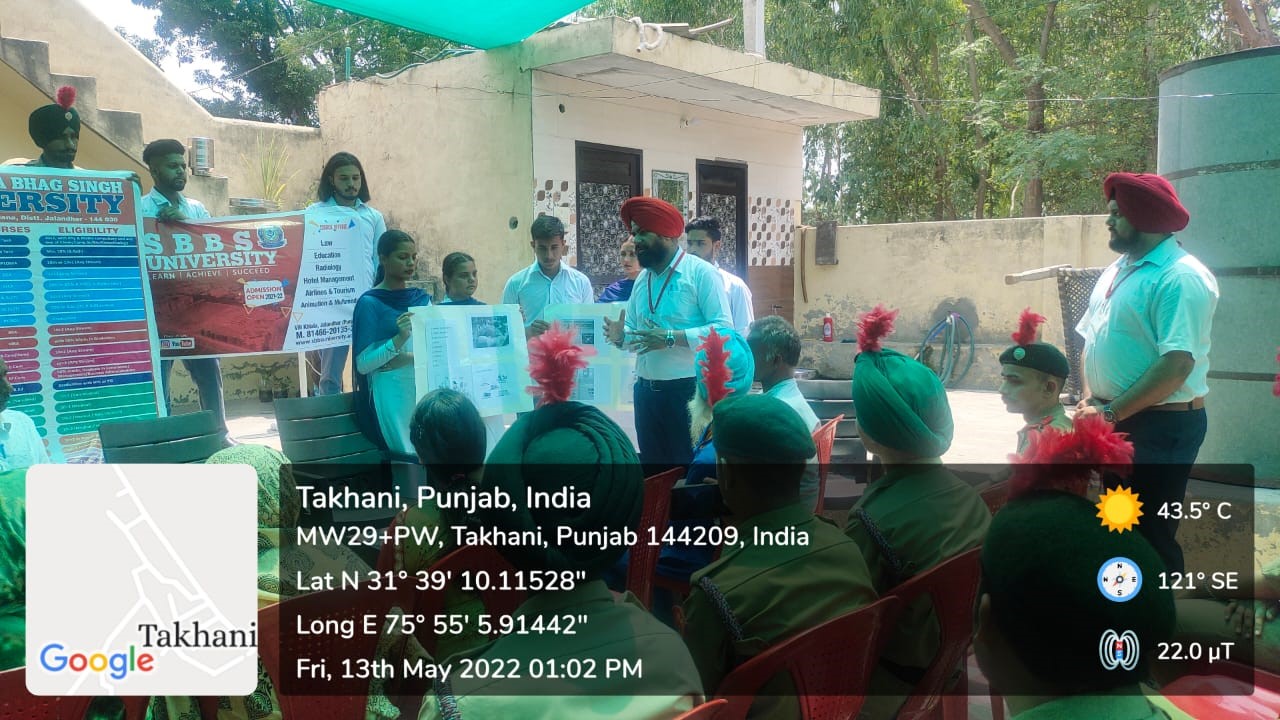 News