Established vide Punjab Govt. Act No. 6 of 2015 and is recognized by UGC under Section 2(F) of UGC Act, 1956. (ISO 9001:2015)
Online Expert Lecture on "Alternative IC Engine Fuels"
Date: 14-05-2022
---
Objectives:
To familiarize students with several alternative fuels that can be burnt in IC engines to eliminate or significantly reduce CO2 emissions into the atmosphere.
To educate students about different types of fuels that could be employed, such as those based on turpentine or even glycerin, in order to keep IC engines as a viable mode of transportation.
Highlights:
The EE department, Sant Baba Bhag Singh University (SBBSU), Jalandhar, organized an online expert lecture on "Alternative IC Engine Fuels" on May 14th, 2022.
The resource person was Er. Palwinder Singh (Alumnus, EE, Batch 2016-20), Assistant Engineer, 33 MW Thermal Power Plant, Superior Food Grains Pvt. Ltd., Shamli, UP, INDIA
A total of 45 students and 7 faculty members attended the expert lecture.
The resource person discussed a variety of alternative fuels that can be used in internal combustion engines to reduce Carbon emissions in order to keep IC engines as a feasible means of transportation.
The webinar was ended by vote of thanks by Er. Neha Kapila (Assistant Profesoor, Deptt of EE).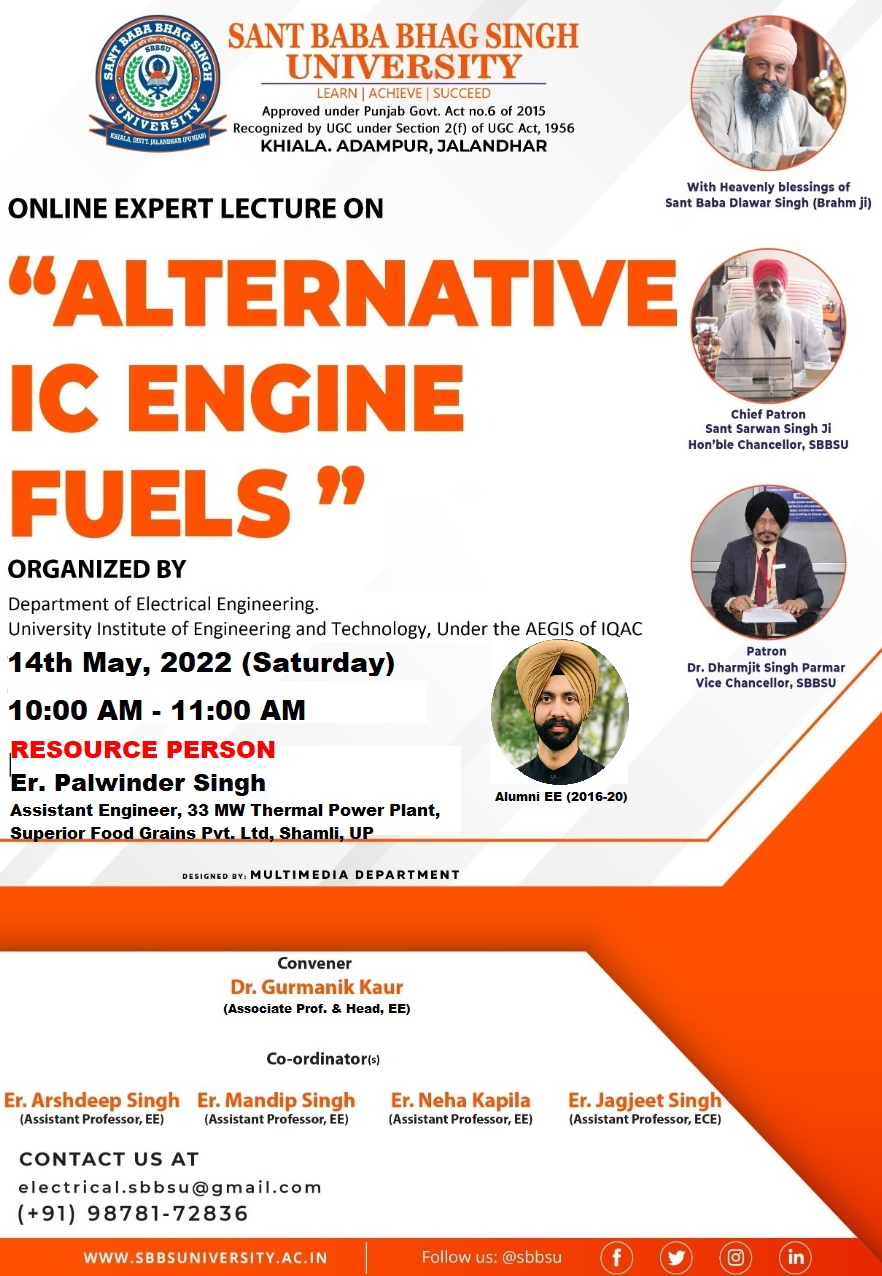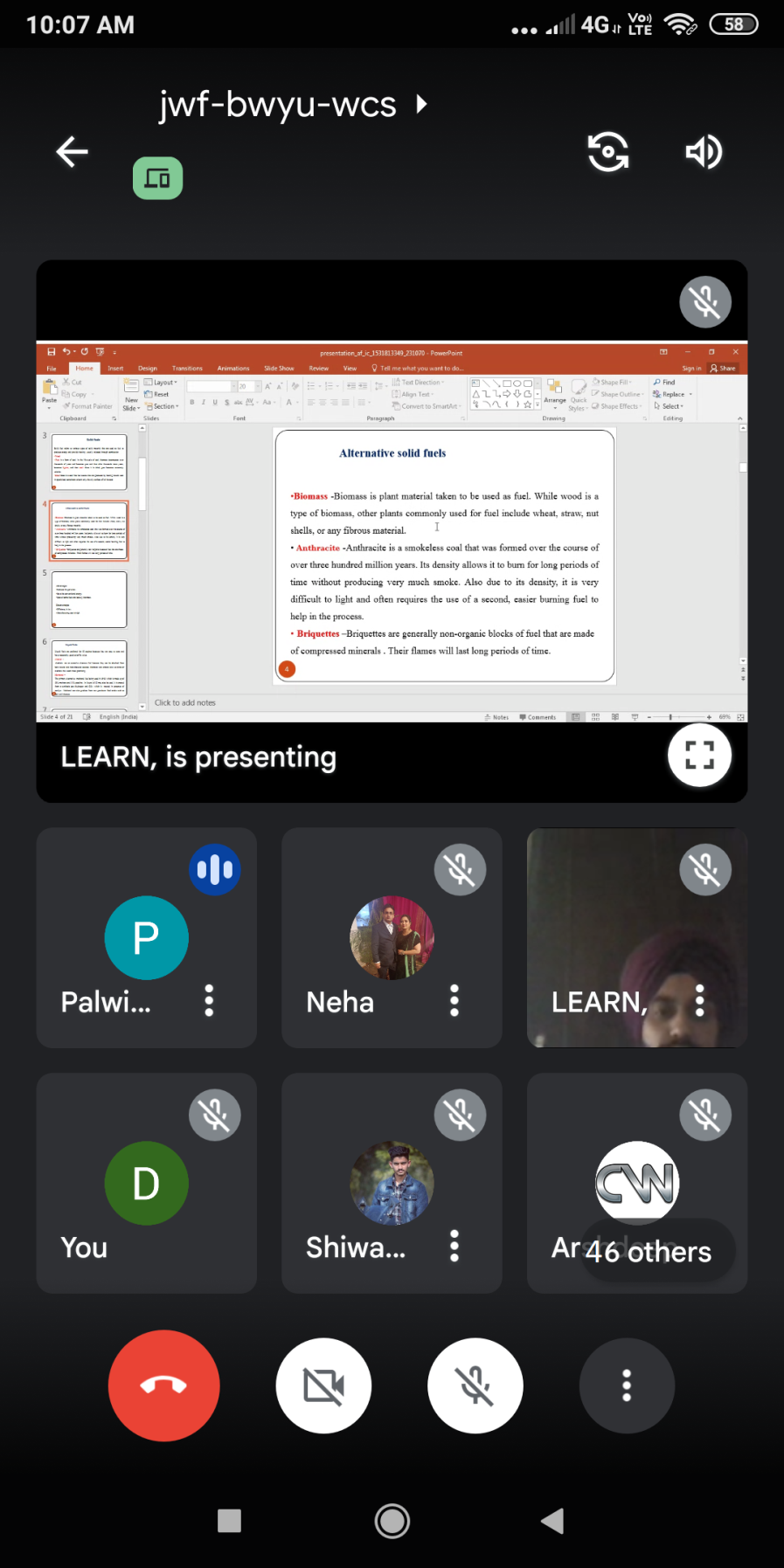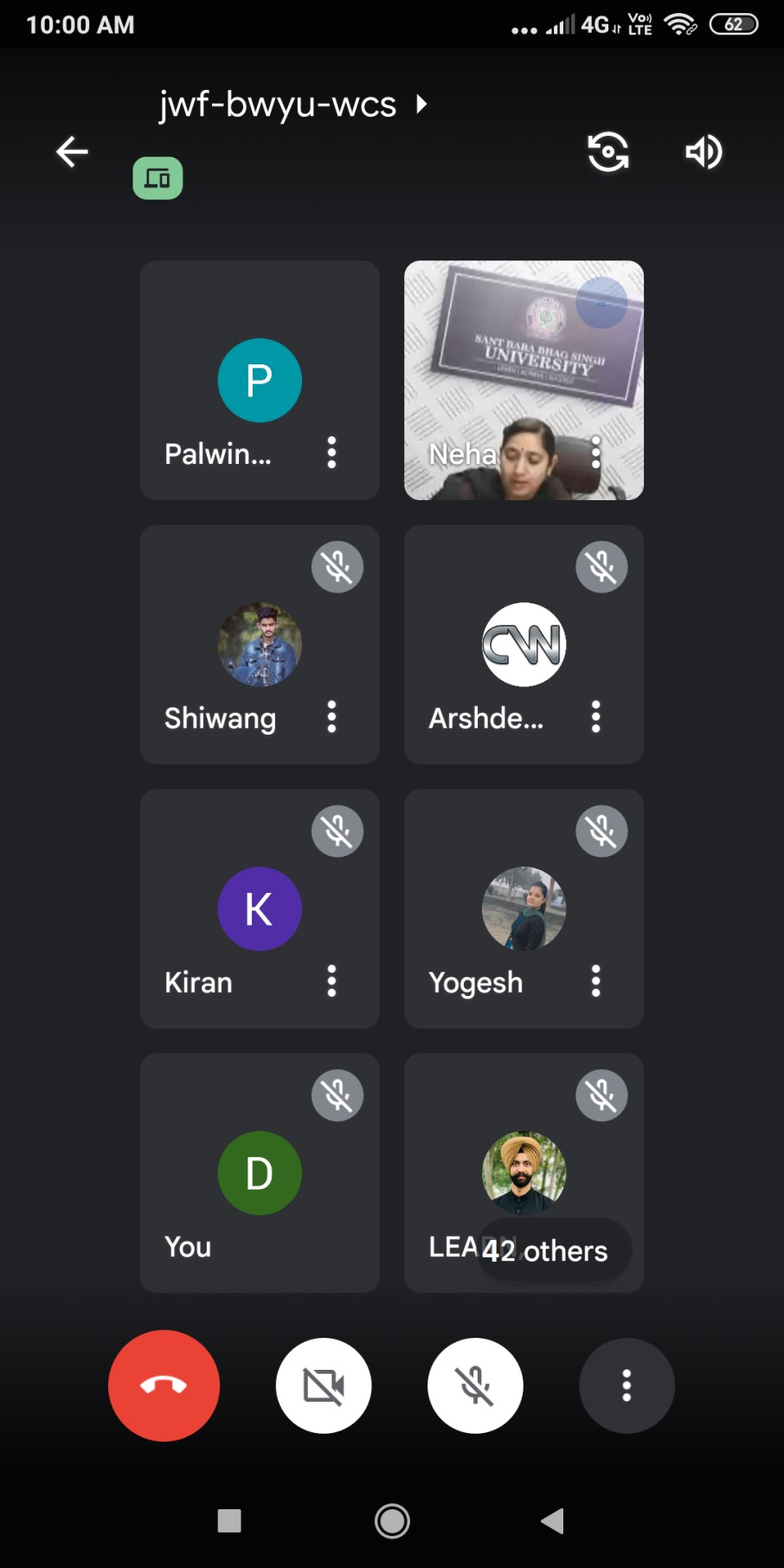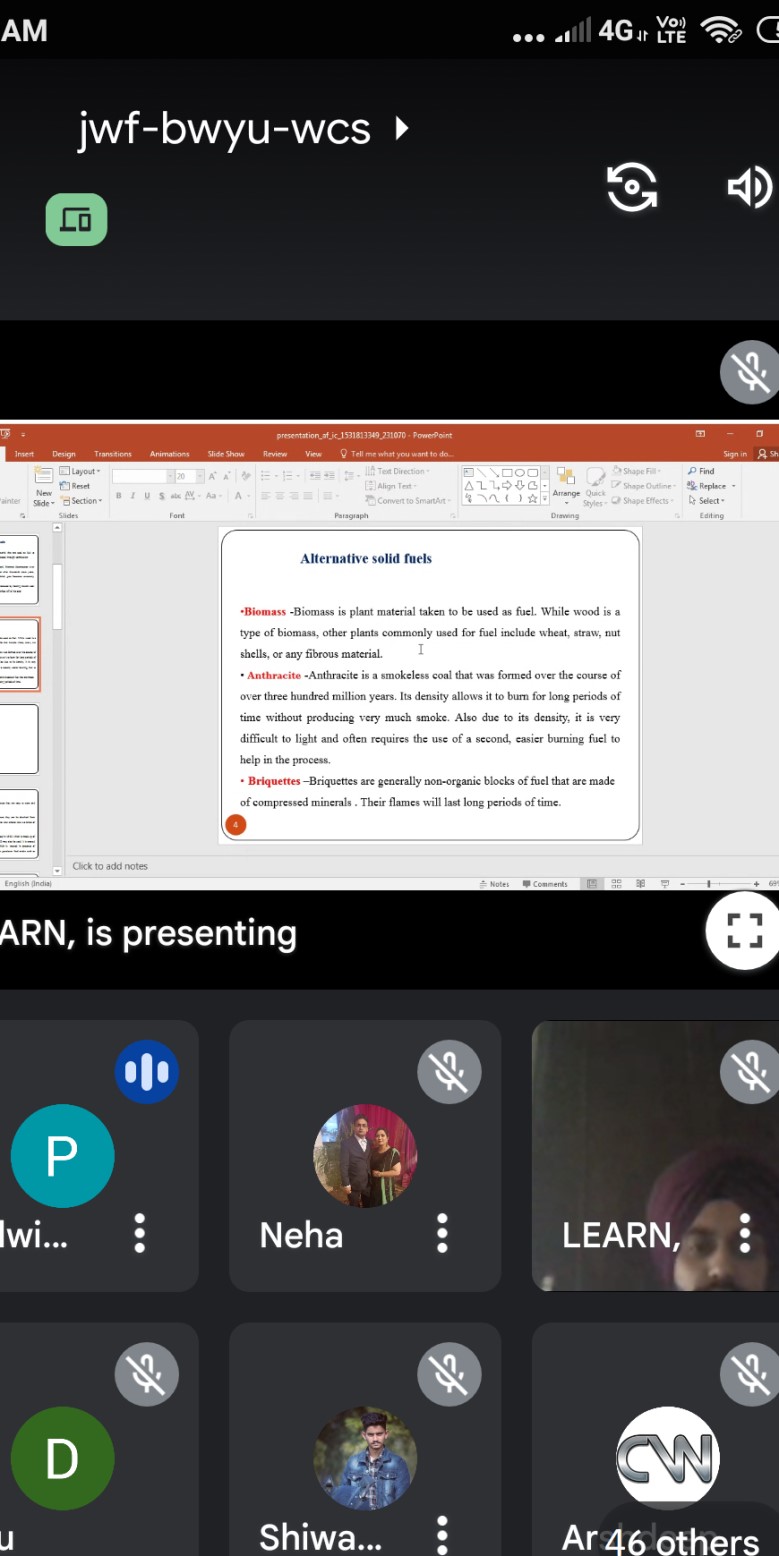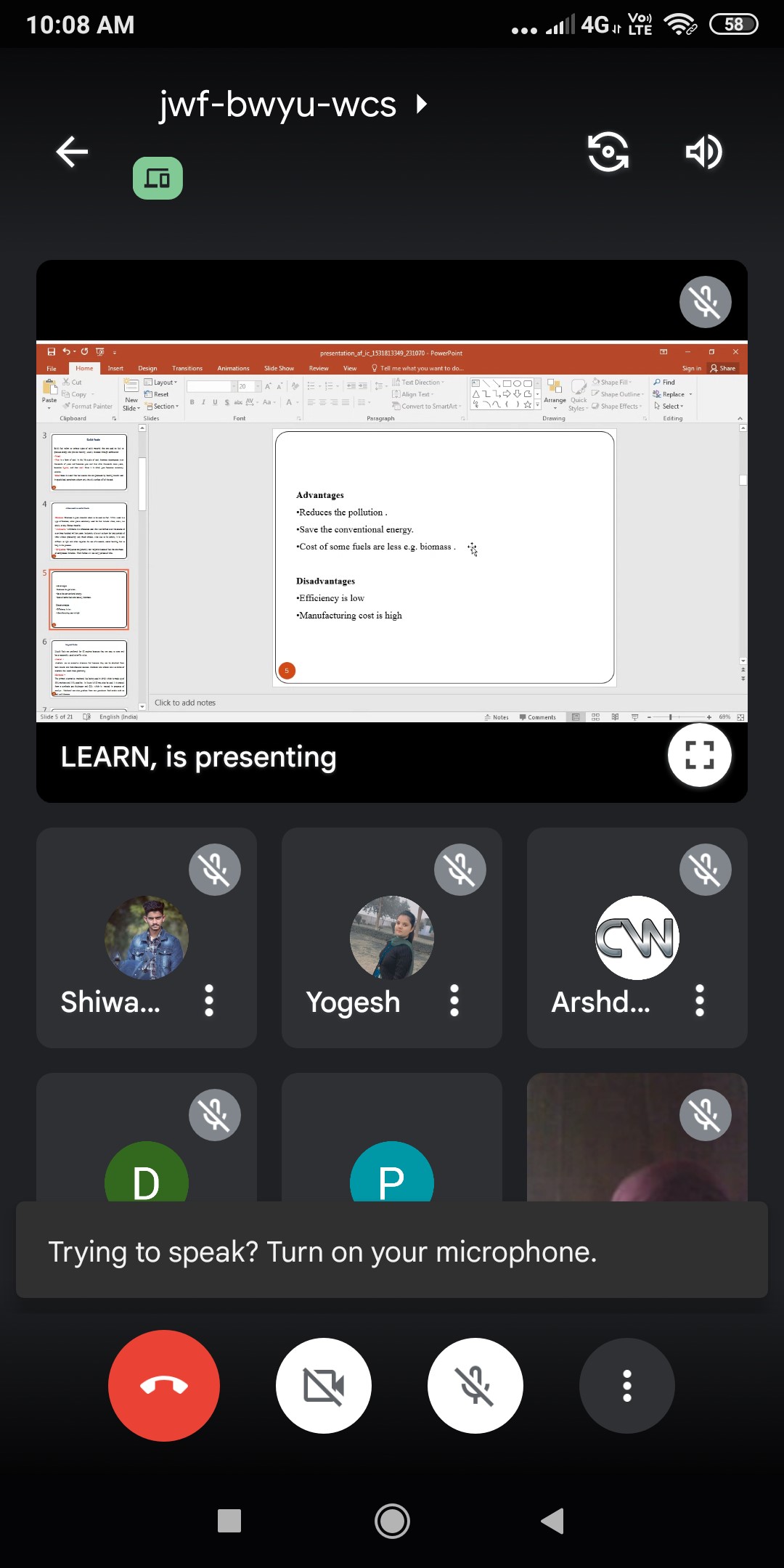 News